Associates
Our financial representatives are the face of our organization. They not only represent Northwestern Mutual, but they also represent the best interests of their clients. We are proud of their accomplishments, share in their enthusiasm and drive, and help motivate them to achieve the highest level of excellence.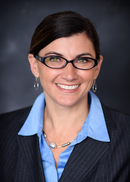 Financial Advisor
EMail
Andrea Christian has 15 years of experience as a business planner, as well as a project and financial manager. With a degree in mathematics and finance from San Diego State University, Andrea has recently followed her dreams to help others make their financial dreams a reality. Andrea provides a holistic approach to personal and business financial planning from risk management, wealth accumulation, and wealth preservation & distribution.
Andrea and and her husband, Shawn, have two beautiful and active girls, Samantha and Alyssa.  They spend most of their time shuttling the girls from soccer, swimming, and guitar practice. As natives of San Diego, Andrea and Shawn enjoy spending time with family and longtime friends. Andrea is an active  board member of the Project Management Institute of San Diego, as well as the Women's Museum of California.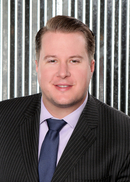 Financial Advisor
EMail
Chole Premo was born and raised in San Diego, California. He attended California State University San Marcos where he studied accounting and finance.
In his spare time, Chole enjoys playing golf, snowboarding, and spending time with his family and friends.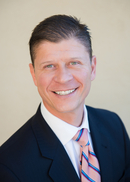 Wealth Management Advisor
EMail
Clinton Cooper is a Wealth Management Advisor that specializes in 401K plans, Retirement Plans, and Trust Services. He assists clients with expert guidance for a lifetime of financial security. 

Clinton began working in the Financial Services Industry at Northwestern Mutual as a representative in 1994. He specialized in investments, as well as life and disability insurance, among other specialities.  Clinton earned the recognition of Rookie of the Year.

In 1996 Clinton began working with Morgan Stanley as a Financial Advisor; he was in the Top Producers Club with Morgan Stanley Dean Witter. Clinton returned to Northwestern Mutual in 2002 as an Investment Specialist.

Clinton holds his Series 7, 63, 65, 31 securities licenses.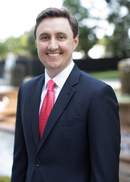 Wealth Management Advisor
EMail
My Networks:
David Miller is orginally from Los Angeles, CA. He graduated from UCSD in 2005. He was drawn to La Jolla for school, and he is very thankful that he is able to build his practice in his favorite city.
David has been in the financial services industry since 2005, and joined Northwestern Mutual in 2008. He works with successful attorneys, physicians, and business owners. David is also a licensed translator in Spanish for Northwestern Mutual.

Outside of work, David enjoys surfing, golfing, and traveling the world with his wife, Noelle.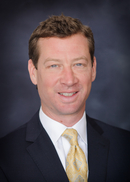 Wealth Management Advisor
EMail
My Networks:
Jason Thomas grew up in Pittsburgh, PA and attended Pennsylvania State University.  He moved to San Diego in August of 1999 and has resided in Carmel Valley with his family since 2005.  

Jason enjoys spending time with his 3 children and is very involved with their school and after shool activities. In his spare time, he also likes to go hiking, camping, fishing, golfing and running. He enjoys meeting with and cultivating long term relationships with clients that share similar interests and ideals.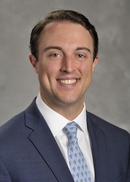 Financial Advisor
EMail
I am originally from Connecticut, growing up just outside of Manhattan. A lifetime of playing sports, mainly baseball and hockey helped instill in me a competitive spirit and a drive to succeed. Attending college in Charleston, SC helped me develop a new perspective on the world, as did living in Manhattan for close to four years.
In the quest to develop new perspective, my girlfriend Nicole and I decided to move to San Diego where we have been now for the past two and half years. We live in beautiful La Jolla and have created an amazing lifestyle for ourselves. We recently completed the "Triple Crown" running Carlsbad, La Jolla and America's Finest City half marathons in 2016. I love the outdoors and am also an avid golfer. 
I started my career in Manhattan for a financial publisher but what moved me to become a Financial Representative was the profound impact I can make in each one of my clients lives. Everyone has a different story and the trust that people place in me to help edit or write a part of their own is truly special for me.
Life is short and I feel lucky to live in a place I love with the person I love and have a job that I love where I can bring value and help my clients plan so that they can achieve the peace of mind that financial security can bring.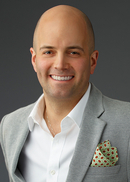 Wealth Management Advisor
EMail
Jonathan Aires began his career as a financial advisor with Northwestern Mutual in 2009. His expertise includes comprehensive financial planning, life insurance, and investments. He works primarily with business owners and successful professionals at many of the top legal, financial, and consulting firms across the country.
Born in South Africa, Jonathan grew up in San Diego, CA and graduated with honors from Georgetown University with a B.S. in International Politics.  Since graduation, his love for travel has led him to explore India, South Africa, South America, and a host of other countries. Among the highlights were a sunrise spent at the Taj Mahal and a month-long outdoor trek in Patagonia.

Being an active member in the San Diego community Jonathan has helped to sponsor The Shabbos Project and continuously gives back to the schools he attended including Georgetown, Francis Parker, and SDJA.  Happily residing in San Diego, Jonathan enjoys what most do in this beautiful city; working out, going to the beach, and spending time outdoors.
Jonathan holds his series 6, 7, 63, and 65 securities licenses, as well as relevant insurance licenses.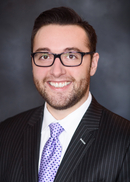 Financial Advisor
EMail
Jordan Baker was born and raised in Los Angeles, CA. He received a Bachelor's Degree in Economics from the University of California, Santa Barbara in 2010. Jordan joined Northwestern Mutual shortly after moving to San Diego in 2014. He enjoys working with his clients to enhance their financial stability and prosperity.
While not on the clock, Jordan enjoys spending time with his family and two brothers, Micah and Jon.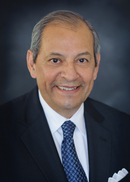 Financial Advisor
EMail
My Networks:
Jorge Molina received his Bachelor's Degree in Business and Economics from Bogota, Colombia in South America. He joined Northwestern Mutual in 1980. Jorge is a member of the National Association of Insurance and Financial Advisors (NAIFA), Rotary, and The San Diego Hispanic Chamber of Commerce.
Jorge enjoys tennis, tae kwon do, and mountain biking with his wife, Kim, and their two children.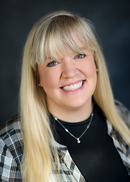 Financial Advisor
EMail
After 20 years working in the field of philanthropy as a CEO and Director of Development, I became an advisor with Northwestern Mutual. Philanthropy is about meeting the needs of others, and this new role allows me to continue to serve that need in a new way. I run a comprehensive financial planning practice that focuses on the offensive and defensive sides of financial security. My mission is to create enduring relationships with my clients by providing innovative solutions and professional direction to help clients accomplish their financial objectives.
Wealth Management Advisor
EMail
Before joining Northwestern Mutual, Mark owned a business that helped small businesses trade for products and services. He then worked for a management consulting firm in New York City, helping clients increase productivity and reduce costs.
It was there he rubbed elbows with the financial services industry. A Northwestern Mutual Financial Representative suggested he meet his Managing Partner, who impressed Mark, as did the local office. "I liked the opportunity to run my own practice yet still be associated with one of the best companies in the industry," recalls Mark. "That allowed me to offer a wide array of products and services to my clients."
As the financial services landscape grows and changes, Mark is committed to staying current by continuing his education and certification.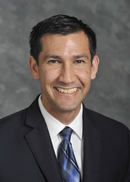 Financial Advisor
EMail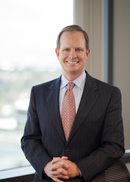 Wealth Management Advisor
EMail
My Networks:
Scott Ashline began his career in financial services at Northwestern Mutual in 1992. He focuses on supporting successful businesses, corporate executives, and other high net worth individuals to achieve their individual goals and objectives.

Scott and his team offer a unique approach to the financial management process through an integration of five key components to comprehensive financial planning: risk management, investment strategies, estate planning, retirement income planning and business planning.

In addition, Scott and his team have extensive experience understanding and dealing with the complexities of foreign national planning and underwriting.  He can uniquely access the financial strength of Northwestern Mutual, as well as many other highly rated carriers.
Originally from Colorado, Scott obtained his undergraduate degree from Boston College. After graduating, Scott taught finance and accounting at a college in Belize for one year on a volunteer basis. In 2010 and 2011 he was recognized as being one of Northwestern Mutual's top ten financial representatives in the Western Region.

Some of Scott's other accomplishments include being a member of the Million Dollar Round Table (MDRT) honor roll and qualifying for the Top of the Table, which is the top 1% of all financial services professionals. In 2006, Scott was also selected as San Diego Metropolitan Magazine's "40 under 40" recipient recognizing community leaders.