Management Team
The success of our group can be directly attributed to the high quality of leadership and the strength of our management team. Our goal is to ensure the continued success of our financial representatives by providing the proper guidance and support to help them experience both personal and professional growth.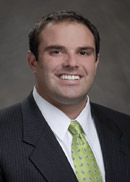 Managing Director
Office 858-350-3502
Garrett received his Bachelor's of Arts Degree in Economics from The University of Colorado-Boulder and has been a Financial Advisor for Northwestern since 2001. His areas of expertise include Personal Planning Analysis, Business Planning Analysis and Retirement Solutions. Garrett became the Managing Director of the group in La Jolla in 2011.

Garrett is active with the CU Alumni Association and YABA, the Young Alumni of Bishop's Association. He also does a lot of work with the Autism Tree Foundation. Garrett and his wife live in La Jolla with their sons, Tucker and Luke.  Outside of work Garrett enjoys spending time with his family, traveling, and playing soccer.
Field Director
Office 858-795-0905
My Networks:
Before joining Northwestern Mutual Financial Network, Mark owned a business that helped small businesses trade for products and services. He then worked for a management consulting firm in New York City, helping clients increase productivity and reduce costs.
It was there he rubbed elbows with the financial services industry. A Northwestern Mutual Financial Network Representative suggested he meet his Managing Partner, who impressed Mark, as did the local office. "I liked the opportunity to run my own practice yet still be associated with the best company in the industry," recalls Mark. "That allowed me to offer first-rate products to my clients."
As the financial services landscape grows and changes, Mark is committed to staying current by continuing his education and certification.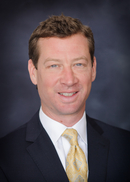 Field Director
Office 858-350-3513
My Networks:
Jason Thomas grew up in Pittsburgh, PA and attended Pennsylvania State University.  He moved to San Diego in August of 1999 and has resided in Carmel Valley with his family since 2005.  

Jason enjoys spending time with his 3 children and is very involved with their school and after shool activities. In his spare time, he also likes to go hiking, camping, fishing, golfing and running. He enjoys meeting with and cultivating long term relationships with clients that share similar interests and ideals.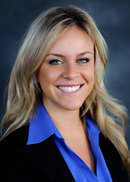 Kelly Lynn Thede
Director of Development
kelly.thede@nm.com
Office 858-442-5384
Office 858-442-5384
Originally from the San Francisco Bay Area, Kelly Thede received her Bachelor of Arts Degree from UCLA in 2006. She has been working for Northwestern Mutual since then. As Development Officer, Kelly is part of the leadership team at Northwestern Mutual in San Diego. In this role, she works closely with the management team to oversee and implement specific growth strategies for the agency.

She is a member of the UCLA Young Alumni Association and is involved with the Junior League of San Diego. Kelly and her husband, Garrett, reside in La Jolla with their  2 sons, Tucker and Luke. She enjoys traveling, scuba diving, hiking, and spending time with her family.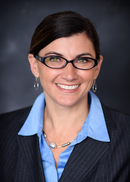 College Unit Director
Office 858-795-0900
Andrea is our College Unit Director and helps mentor our interns!
Andrea Christian has 15 years of experience as a business planner, as well as a project and financial manager. With a degree in mathematics and finance from San Diego State University, Andrea has recently followed her dreams to help others make their financial dreams a reality. Andrea provides a holistic approach to personal and business financial planning from risk management, wealth accumulation, and wealth preservation & distribution.
Andrea and and her husband, Shawn, have two beautiful and active girls, Samantha and Alyssa.  They spend most of their time shuttling the girls from soccer, swimming, and guitar practice. As natives of San Diego, Andrea and Shawn enjoy spending time with family and longtime friends. Andrea is an active  board member of the Project Management Institute of San Diego, as well as the Women's Museum of California.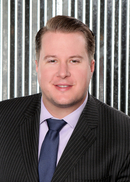 College Unit Director
Office 858-350-3539
Chole Premo is our College Unit Director and helps mentor our interns!
Chole was born and raised in San Diego, California. He attended California State University San Marcos where he studied accounting and finance. He has been with Northwestern Mutual since 2011.
In his spare time, Chole enjoys playing golf, snowboarding, and spending time with his wife Tara and son Jackson.