Management Team
Our business is about relationships, and we have a strong management team in place that understands this. We are committed to furthering the development of our financial representatives through training and guidance, so they can establish enduring and solid relationships with their clients.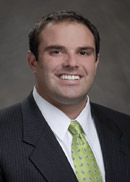 Managing Director
Office 858-350-3502
Garrett T Bleakley, Managing Director of Northwestern Mutual in La Jolla, has been providing financial solutions for over 17 years. Shawn started with Northwestern Mutual in 2001 as a College Intern. In 2011, Garrett opened the La Jolla office and became Managing Director. Under his leadership, Northwestern Mutual in La Jolla has been the leader in their category nationally numerous times. He is focused on growing the organization and developing both existing and new Financial Advisors entering the business. 
Garrett received his Bachelor's of Arts Degree in Economics from The University of Colorado-Boulder and later continued his education to earn his Certified Financial Planner (CFP) and Chartered Life Underwriter (CLU) designations.

Garrett is active with the CU Alumni Association and YABA, the Young Alumni of Bishop's Association. Garrett and his wife live in La Jolla with their sons, Tucker, Luke and Grant.  Outside of work Garrett enjoys spending time with his family, traveling, and playing sports.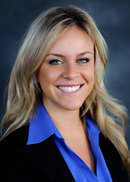 Kelly Lynn Thede
Chief of Staff
kelly.thede@nm.com
Office 858-442-5384
Office 858-442-5384
Originally from the San Francisco Bay Area, Kelly Thede received her Bachelor of Arts Degree from UCLA in 2006. She has been working for Northwestern Mutual since then. As the Chief of Staff, Kelly is part of the leadership team at Northwestern Mutual in San Diego. In this role, she works closely with the Managing Director to oversee and implement specific growth strategies for the agency. She is focused on providing strategic counsel to the key leaders within the organization.

Kelly and her husband, Garrett, reside in La Jolla with their 3 sons, Tucker, Luke and Grant. She enjoys traveling, scuba diving, hiking, and spending time with her family.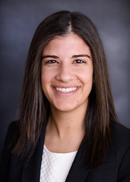 Alex Stella Chrisman
Director of Development
alex.s.chrisman@nm.com
Office 858-795-0900
As the Director of Development for Northwestern Mutual in La Jolla, Alex specializes in coaching and guiding advisors to achieve optimal success as they launch and build their financial planning practice with Northwestern Mutual.
She is passionate about helping individuals cultivate an increased self-awareness, realize their goals and reach their highest potential. Alex plays a key role on the leadership team in the conception and execution of education and coaching that enhance advisors' career development.
Alex graduated from San Diego State University in 2015 and first started working for Northwestern Mutual as a college intern in 2014.  In her free time, she enjoys traveling, trying new restaurants, and spending time with friends.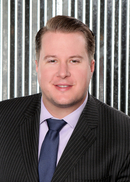 Growth and Development Director
Office 858-350-3539
Chole Premo is our Growth and Development Director and helps mentor our new Financial Advisors!
Chole was born and raised in San Diego, California. He attended California State University San Marcos where he studied accounting and finance. He has been with Northwestern Mutual since 2011.
In his spare time, Chole enjoys playing golf, snowboarding, and spending time with his wife Tara and son Jackson.
Katie Powers
Director of Talent Strategy
katie.powers@nm.com
Office 858-795-0900
Katie joined Northwestern Mutual, La Jolla in 2018 as the Director of Talent Inquisition and works to attract, select, and develop the talented Financial Advisors that makeup our team in La Jolla.
Katie is passionate about the overall mission of Northwestern Mutual and about our firm's commitment to making an impact in the lives of those in our community by helping them to achieve financial security. 
Katie is a native to Southern California. She graduated with her Bachelor's Degree in Organizational Leadership from Chapman University in 2007, and now lives in North Park with her wife Sheri and daughter Bella.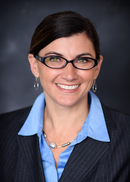 College Unit Director
Office 858-350-3503
Andrea is our College Unit Director and helps mentor our interns!
Andrea Christian has 15 years of experience as a business planner, as well as a project and financial manager. With a degree in mathematics and finance from San Diego State University, Andrea has recently followed her dreams to help others make their financial dreams a reality. Andrea provides a holistic approach to personal and business financial planning from risk management, wealth accumulation, and wealth preservation & distribution.
Andrea and and her husband, Shawn, have two beautiful and active girls, Samantha and Alyssa.  They spend most of their time shuttling the girls from soccer, swimming, and guitar practice. As natives of San Diego, Andrea and Shawn enjoy spending time with family and longtime friends. Andrea is an active  board member of the Project Management Institute of San Diego, as well as the Women's Museum of California.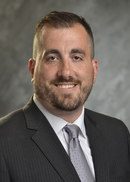 Joel Fletcher, CPA, MBA

joel.fletcher@nm.com
Mobile 262-388-7190
Joel Fletcher is our Chief Financial Officer.  He is originally from Milwaukee, WI and has relocated with his family to the Greater San Diego area.  Joel received his Bachelor's Degree in Accounting from Saint Norbert College in Wisconsin, and his Masters in Business Administration from Marquette University.  Joel has over 16 years of experience in Accounting and Finance and has spent the past 3 years with Northwestern Mutual.
Joel and his wife Joni have 2 children, Benjamin and Caitlyn.  They really enjoy spending time together as a family and are looking forward to the beautiful weather in San Diego.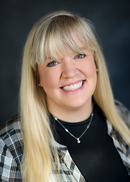 Financial Advisor
Office 858-350-3500
Mobile 307-690-9266